I may have finally gotten cables down, but the art of regular blogging still escapes me. That's something that I need to learn how to do; if I'm going to document this knitting adventure of mine (which is actually rather subdued), I might as well do it right!


I've since finished the front of the VK pullover! As with the back, I somehow lost my place in the ridge pattern repeat and while I fixed my mistake much faster this time around, the de-ja-vu feeling was less than enjoyable. (Afterwards I started circling each row as I got to it to make sure I knew exactly where I was. Who knew that it was okay to write on patterns?!) There was also a bit of confusion about the length right before I began to bind off for the neck. At first it seemed like the piece was going to be a bit longer than I wanted, but as I finished up the armholes, it turned out that it was just right. At this point I don't care how that worked. I'm just glad that it did. Both front and back pieces match! Well, actually, the back is wider in the bust than the front and I'm not really sure why. Maybe it's my knitting tension, or maybe it's just because of different armhole placement for each piece (which doesn't make any sense).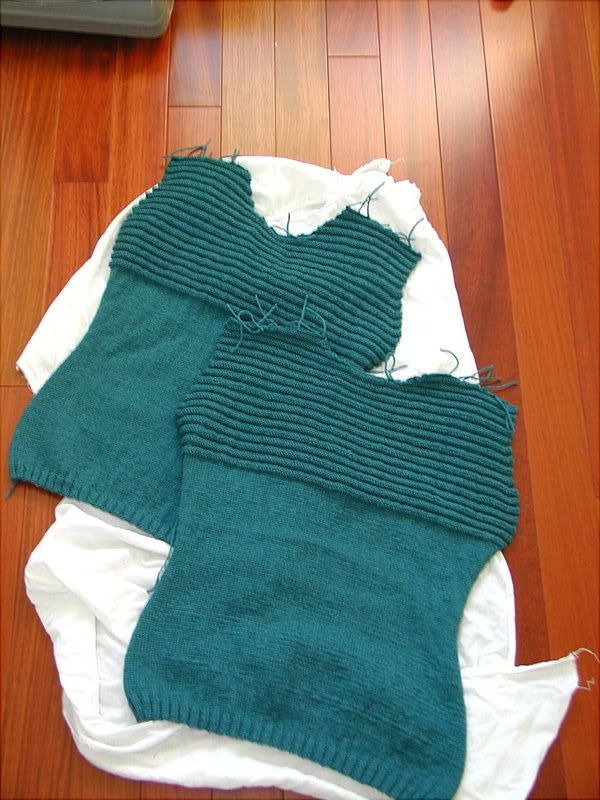 I finished the front on around Oct. 21st.
The second sleeve is about 2/3 finished!
After that it's on to blocking, picking up the neck cuff, and stitching it all together. It hasn't really sunk in yet, actually. The thought of wearing a garment that I made is bizzare to me.
I'm still plugging away at the VK Block and Cable Throw for Paul. This sucker is going to take a while to finish. Why is it that I always choose projects with small gauge? Talk about masochism! I worked out the math in my head while riding the bus home one day (warning: NERDY CONTENT):
There are 28 rows in the repeat, and I need 12 repeats plus the first 14 rows, and then 5 rows for the border. I can knit an average of 3 rows per day. I've done 1 repeat so far and am 12 rows into the second one. This means that I've got 327 rows to go, and if I knit 3 rows each day, then I'll be finished in 109 days (!!!!!!!) Methinks I've got to knit more than 3 rows per day. Or at least knit more than 3 rows on some days.
A few photos: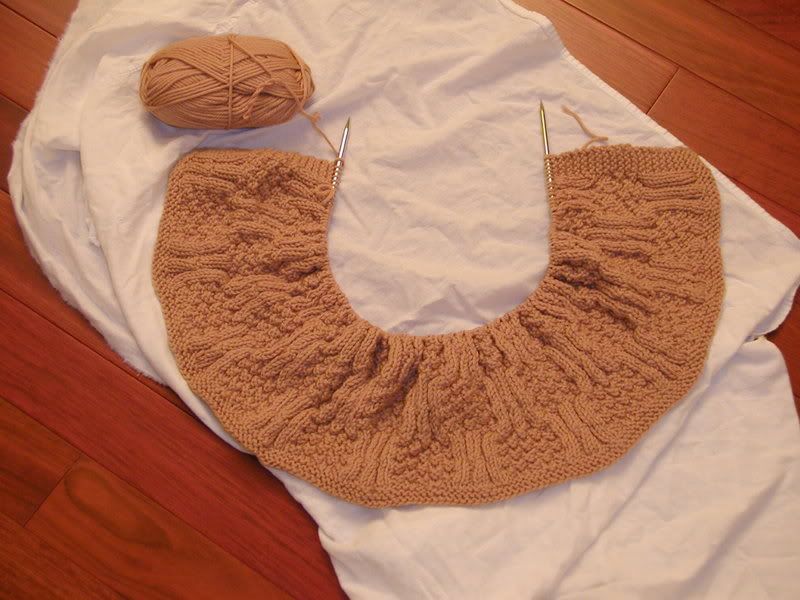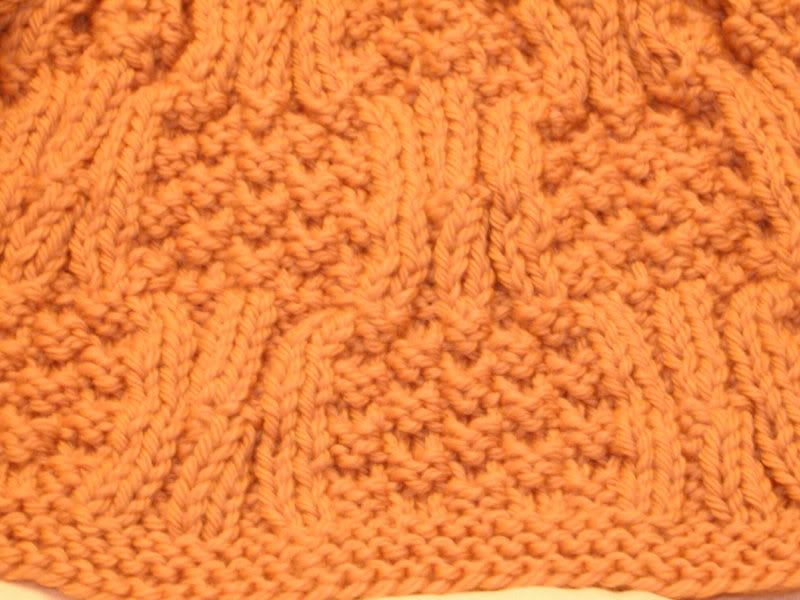 (A closeup of the stitch pattern. No idea where the funky color is from; the color in the other photos is correct, though)
On the bright side, I bought some new yarn recently for upcoming projects! The first one is Berroco's Ultra Alpaca for a Seaman's Cap . A co-worker asked me to make him a beanie so I obliged...er, will oblige, soon. As soon as I finish my VK pullover. (No photo of the yarn yet as I still haven't recieved it.)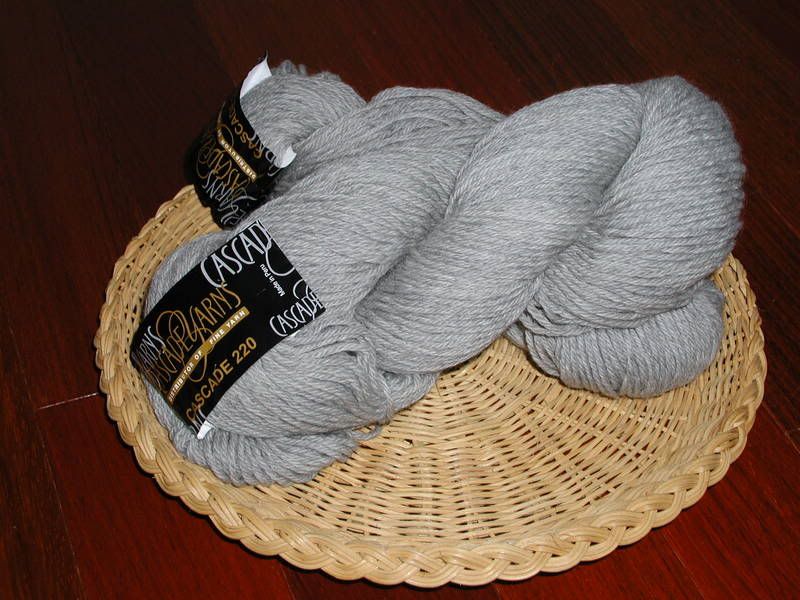 A few weeks ago I took my mom to a Real Yarn Store! It's owned by a woman who I know from knitting night ('not sure if she'd care to be mentioned, so she'll stay anonymous for now!). Ma wants me to make her a hat and after parousing patterns on Ravelry, she finally picked one out: the
Sideways Bobble Hat
. Ma doesn't want the pompom, and so don't I, for that matter! At first I was really against this pattern seeing as it's so simple, but the upside is that it's going to knit up very quickly. My mom picked out some Rowan Big Wool Fusion for it: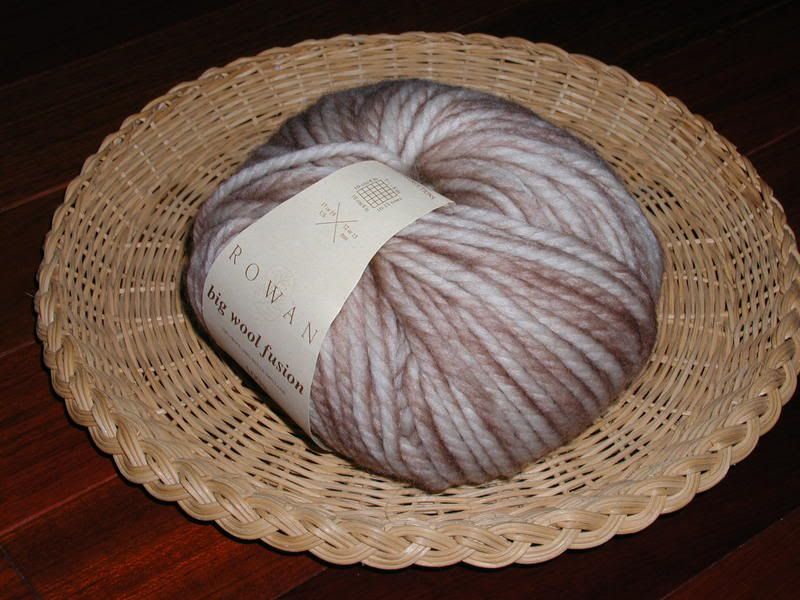 Knitting night is still the thing I look forward to most during the week. Even if I'm not in a social mood when I get on the bus to go there, I already feel better when I get off at my stop. By the end of the night, I'm in a pretty damn good mood. So, long live knitting night! I need to remember to get the new issue of VK and possibly IK's Holiday issue. Like I need more projects in my Ravelry queue.